Help Us Create a Flock of Passenger Pigeons to
Support Bird Conservation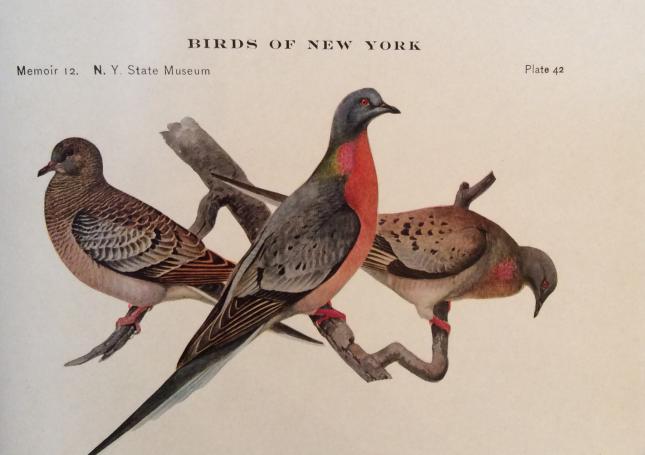 This September will mark the 100th anniversary of the death of the last Passenger Pigeon. Passenger Pigeons had once been the most abundant bird on the continent, perhaps in the world. It was estimated that their population topped 6 BILLION birds.

And now there are none. Zero. Human activities, followed by our inaction to stop the birds' decline, are to blame. Over-hunting and habitat destruction cleared our skies of 6,000,000,000 birds. In September 1914, the last Passenger Pigeon, a captive bird named Martha, died at the Cincinnati Zoo.
To raise awareness of human-caused bird declines and extinctions,
Wild Birds Unlimited -Saratoga Springs
is commemorating this anniversary by asking you to help us
create a flock of Passenger Pigeons in our shop.
Here's what we need you to do:
1) Download and print a Passenger Pigeon origami bird from our website or on the FoldtheFlock.org website.
Or stop in the shop and ask us for an 11"x16" Passenger Pigeon origami sheet for you to fold (25 cent each suggested donation to go to the American Bird Conservancy).
Large sheets can also be purchased on the FoldtheFlock.org website.
2) If you wish, put your name on your bird.
3) Fold your Passenger Pigeon by following the instructions provided.
4) Bring your folded bird into Wild Birds Unlimited - Saratoga Springs.
5) We will add your folded bird to our flock which we hope will fill the skies inside our shop! "Like a river of birds" is how flocks used to be described!
6) In return, for every folded Passenger Pigeon received by September 30, will donate $1.00 to support the work of the American Bird Conservancy (ABC) up to $500.
We welcome mailed in folded birds!
Send them to us at Wild Birds Unlimited, 3084 Route 50, Suite 1, Saratoga Springs NY 12866.
Your mailed-in bird will count!!
Drop by our shop to see the flock grow and to look for your bird!
About The American Bird Conservancy
The American Bird Conservancy's mission is to conserve native birds and their habitats by ensuring that native birds and their habitats are protected, that their protection is valued by society, and they are routinely considered in all land-use and policy decision-making. Read more about the work of the American Bird Conservancy at http://www.abcbirds.org
Teachers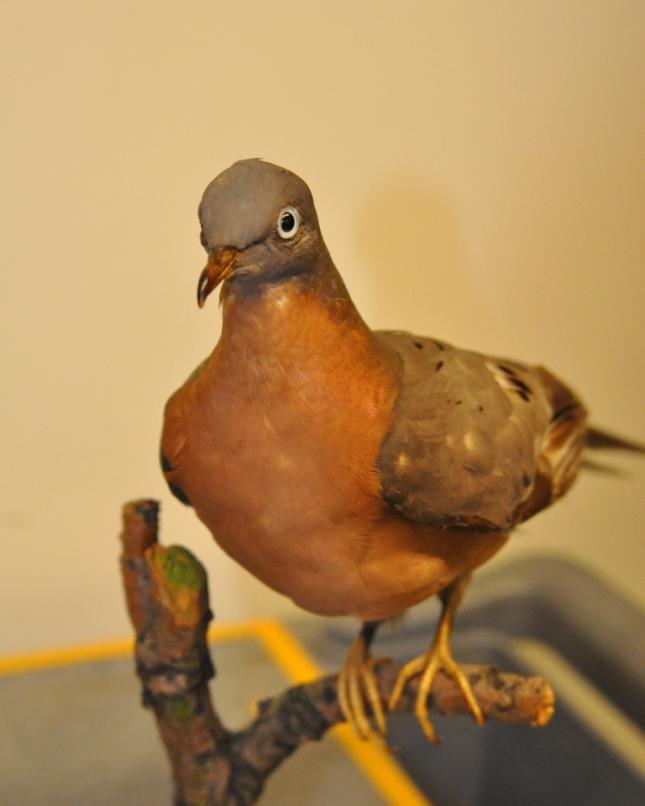 Share the Passenger Pigeon story with your students to illustrate the role we all play in environmental conservation and wildlife protection.
Have your students fold a Passenger Pigeon. You can purchase a kit of 50 full-size (11″ x 16″) full color and double-sided sheets on the FoldtheFlock.org website or download them there or on our website.
Hang them in your classroom or better yet, bring them in to Wild Birds Unlimited by September 19 and we will donate $1 for each folded bird to support the work of the American Bird Conservancy (up to $500).
All folded birds received at WBU - Saratoga Springs will be hung to form our own Passenger Pigeon flock.
Find out more about the Passenger Pigeon
Project Passenger Pigeon
Why the Passenger Pigeon Went Extinct, Audubon Magazine
Too Many Doves? on The Zen Birdfeeder
About "Fold the Flock"
Artist Todd McGrain created the Fold the Flock project to symbolically recreate a virtual flock of Passenger Pigeons by folding thousands of paper Passenger Pigeons. "By recreating the once-vast flocks, we will be reminded of what we have lost and our responsibility to protect what we still have." Find out more on the Fold the Flock website.
Passenger Pigeons in New York State
Passenger Pigeons used to fill the skies in our area. The last Passenger Pigeon in New York State was probably killed in 1898. Their legacy lives on though; there are 13 towns in the state presumably named for the Passenger Pigeon. Read more about Passenger Pigeons in New York State at http://passengerpigeon.org/states/NewYork.html