Saratoga Springs, New York
Lois Geshiwlm
Nancy Castillo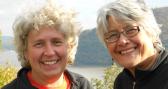 We're passionate about birds and nature. That's why we opened a Wild Birds Unlimited Nature Shop in our community.
Saratoga Springs, New York
THE SHOPPES AT WILTON
Next to TJMaxx,
3084 Route 50, Suite 1
Saratoga Springs, NY 12866
Phone: (518) 226-0071
Fax: (518) 226-0253
Email: Send Message
Store Hours:
Mon - Wed: 10:00 am - 6:00 pm
Thurs - Fri: 10:00 am - 8:00 pm
Sat: 10:00 am - 6:00 pm
Sun: 12:00 pm - 5:00 pm

Additional Website:
Visit our other website
Comments:

BECOME A WBU PEEP!
Plus a Bonus Offer for Joining
Look inside >

COMMON REDPOLL
Click on "OPEN ARTICLE" to read our article about Common Redpolls in the Nov/Dec '11 BirdWatcher's Digest

Customer / Facebook Fan
PIC of the WEEK - 2017
This page celebrates the best image of the week submitted to us by our customers during 2017.
MARCH - WEEK ONE


BARRED OWL
Alan Spadjinske

MARCH - WEEK TWO

FEBRUARY - WEEK THREE


NORTHERN CARDINAL
Kathleen Welch

FEBRUARY - WEEK FOUR


RED-TAILED HAWK
Sandi Sullivan

FEBRUARY - WEEK ONE


COOPER'S HAWK
Barb Putnam

FEBRUARY - WEEK TWO


PILEATED WOODPECKER
Cliff Farrell

JANUARY - WEEK THREE


MALLARDS
Sandi Sullivan

JANUARY - WEEK FOUR


EASTERN BLUEBIRDS
enjoying live mealworms
June Sinicki

JANUARY - WEEK ONE


DARK-EYED JUNCO
Linda Ehntholt

JANUARY - WEEK TWO


EASTERN BLUEBIRD
Rose Williams-Christopher
---
Photo Submission Guidelines:
Submit photos anytime on our Facebook page.
If you have a story to tell with the photo, please share in a few sentences or so.
Include your name and city.
We're especially interested in birds enjoying WBU feeders and/or birdfood! Let us know what it is they're eating (such as "No-Mess Blend" or "Bark Butter")
By submitting your photos to us, you are giving WBU-Saratoga Springs permission to use the image worldwide in perpetuity on our marketing materials including but not limited to our website, emails, The Zen Birdfeeder blog, our Facebook Page, Twitter accounts (wildbirdsunlmtd or zenbirdfeeder), Flyers, postcards, and/or in-store marketing materials.
Photos copyrighted in any way or submitted by anyone in the photography trade will not be eligible for our PIC OF THE WEEK or any other competition our shop hosts.
Any photo used by WBU-Saratoga Springs in any of the above listed applications will give you credit by full name (unless specifically requested by you).
Thank you in advance for helping others enjoy the birds and this great hobby!