Saratoga Springs, New York
Lois Geshiwlm
Nancy Castillo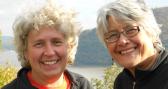 We're passionate about birds and nature. That's why we opened a Wild Birds Unlimited Nature Shop in our community.
Saratoga Springs, New York
THE SHOPPES AT WILTON
Next to TJMaxx,
3084 Route 50, Suite 1
Saratoga Springs, NY 12866
Phone: (518) 226-0071
Fax: (518) 226-0253
Email: Send Message
Store Hours:
Mon - Wed: 10:00 am - 6:00 pm
Thurs - Fri: 10:00 am - 8:00 pm
Sat: 10:00 am - 6:00 pm
Sun: 12:00 pm - 5:00 pm

Additional Website:
Visit our other website
Comments:

BECOME A WBU PEEP!
Plus a Bonus Offer for Joining
Look inside >

COMMON REDPOLL
Click on "OPEN ARTICLE" to read our article about Common Redpolls in the Nov/Dec '11 BirdWatcher's Digest

FEBRUARY NATURE HAPPENINGS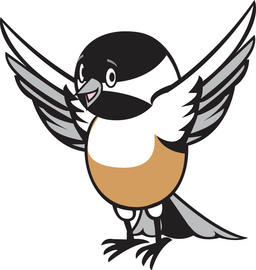 February 10: Full Moon
February 26: New Moon
View the Current Moon Phase below.
Project Feeder Watch starts and extends until April, www.birds.cornell.edu/pfw
Great Backyard Bird Count over Presidents Day Weekend, www.birdsource.org/gbbc
February is National Bird Feeding Month
Mating season begins for Barred, Great Horned, Screech and Saw-whet Owls; listen for them calling.
Great Horned Owls are nesting by the end of the month.
Coyotes pair up and breed this month and into March.
Listen for the Black-capped Chickadee mating call.
Maple syrup sugaring season begins.
Male Red-winged Blackbirds return. Females will return in March.
Witch Hazel can bloom this month.
Skunk Cabbage is the first flower of the year to bloom.
As days lengthen, Tufted Titmice and cardinals begin to sing.
Eastern Gray Squirrel mating season.
Bluebird and other nest boxes need to be cleaned out this month.
The five bright planets are Mercury, Venus, Mars, Jupiter and Saturn. Check out EarthSky.org's Guide to the planets visible during February
Print this page and hang it on your fridge to refer to all moarnth long!
Current Moon Phase