Saratoga Springs, New York
Lois Geshiwlm
Nancy Castillo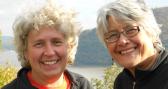 We're passionate about birds and nature. That's why we opened a Wild Birds Unlimited Nature Shop in our community.
Saratoga Springs, New York
THE SHOPPES AT WILTON
Next to TJMaxx,
3084 Route 50, Suite 1
Saratoga Springs, NY 12866
Phone: (518) 226-0071
Fax: (518) 226-0253
Email: Send Message
Store Hours:
Mon - Wed: 10:00 am - 6:00 pm
Thurs - Fri: 10:00 am - 8:00 pm
Sat: 10:00 am - 6:00 pm
Sun: 12:00 pm - 5:00 pm

Additional Website:
Visit our other website
Comments:

Look inside >

COMMON REDPOLL
Click on "OPEN ARTICLE" to read our article about Common Redpolls in the Nov/Dec '11 BirdWatcher's Digest

JUNE NATURE HAPPENINGS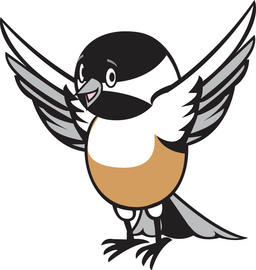 June 9: Full Moon
June 23: New Moon
View the Current Moon Phase below.
Hummingbird and Oriole nectar recipes available on our website
Some birds may become less frequent at feeders as they build and tend to their nest.
Wild Turkey broods appear.
Female turtles are depositing their eggs into nests on dry land now and into early July.
Black Bear mating season mid-June to mid-July.
Sulpher Butterflies are emerging.
Canada Goose molting period begins mid-June; they cannot fly during this time.
Water perennial gardens for longer time and less often to force roots to grow down.
As the month progresses, feeders can become busy with bird parents and fledglings.
Bird migration is finished. Birds that are here now are summer residents that nest.
Watch for fledgling birds calling for food and quivering their wings.
White-tailed Deer fawns continue to be born this month.
Begin to deadhead perennials to help them bloom again.
Tiger Swallowtail butterflies start to appear in flower gardens.
Egg laying begins for Baltimore Orioles, Rose-breasted Grosbeaks and Ruby-throated Hummingbirds.
Bats are active at night.
June bugs collect around porch lights at night.
June 21: Summer solstice - the sun is at its highest point in sky. It's the longest day of year, and the first day of summer.
Birds with access to backyard feeders benefit greatly from their ability to spend less time foraging for food and more time engaging in activities that enhance their breeding success, health and safety.
Bluebirds are nesting! Offer live mealworms for them to feed to young.
In early morning or just at dusk, listen for the flute-like songs of the Wood Thrush or Hermit Thrush.
Guide to the 3 Planets visible in June. Watch for 2 at night and 1 at dawn.
Print this page and hang it on your fridge to refer to all month long!
Current Moon Phase