Saratoga Springs, New York
Lois Geshiwlm
Nancy Castillo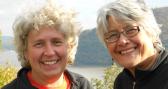 We're passionate about birds and nature. That's why we opened a Wild Birds Unlimited Nature Shop in our community.
Saratoga Springs, New York
THE SHOPPES AT WILTON
Next to TJMaxx,
3084 Route 50, Suite 1
Saratoga Springs, NY 12866
Phone: (518) 226-0071
Fax: (518) 226-0253
Email: Send Message
Store Hours:
Mon - Wed: 10:00 am - 6:00 pm
Thurs - Fri: 10:00 am - 8:00 pm
Sat: 10:00 am - 6:00 pm
Sun: 12:00 pm - 5:00 pm

Additional Website:
Visit our other website
Comments:

Look inside >

COMMON REDPOLL
Click on "OPEN ARTICLE" to read our article about Common Redpolls in the Nov/Dec '11 BirdWatcher's Digest

MAY NATURE HAPPENINGS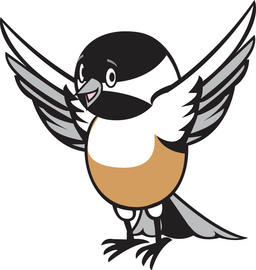 May 10: Full Moon
May 25: New Moon
View the Current Moon Phase below.
Hummingbird and Oriole nectar recipes available on our website
Ruby-throated Hummingbirds start arriving in area yards early in the month.
Nest-building and egg-laying begins for Black-capped Chickadees, Northern Cardinals, Blue Jays, and Tufted Titmice.
Watch for native sparrows like Song Sparrows and White-throated Sparrows feeding beneath birdfeeders and shrubs.
Rose-breasted Grosbeaks return.
If you've seen Baltimore Orioles in your area before, place a feeder out early in the month. Offer orange halves, live mealworms, grape jelly, and/or nectar.
Bluebirds are nesting! Offer live mealworms for them to feed to young.
Watch for courtship activities of White-breasted Nuthatch, Northern Cardinal, Blue Jay and Downy Woodpecker.
Black Bears may be active.
Watch for migrating warblers in the trees surrounding your yard. Watch for the possibility of Pine Warblers at your birdfeeders.
Black fly season begins.
Indigo Buntings, Gray Catbirds, and Scarlet Tanagers return.
Courtship activities begin for Rose-breasted Grosbeak, Ruby-throated Hummingbirds, and Baltimore Orioles.
Broad-winged and Sharp-shinned Hawk migration at its peak early in month.
Watch for an early brood of fledgling Mourning Doves.
Pink Lady Slippers, Painted Trillium, and Bunchberry are in bloom.
Northern Mockingbirds can be heard singing through the night into early summer.
Painted and Snapping Turtles are moving to dry land to lay their eggs; look for them crossing roads.
Peak of bird courtship. Listen for the morning chorus.
In early morning or just at dusk, listen for the flute-like songs of the Wood Thrush or Hermit Thrush.
May 5-6: Eta Aquarids meteor shower peak in the pre-dawn hours.
Print this page and hang it on your fridge to refer to all month long!
Current Moon Phase