Saratoga Springs, New York
Lois Geshiwlm
Nancy Castillo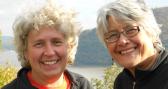 We're passionate about birds and nature. That's why we opened a Wild Birds Unlimited Nature Shop in our community.
Saratoga Springs, New York
THE SHOPPES AT WILTON
Next to TJMaxx,
3084 Route 50, Suite 1
Saratoga Springs, NY 12866
Phone: (518) 226-0071
Fax: (518) 226-0253
Email: Send Message
Store Hours:
Mon - Wed: 10:00 am - 6:00 pm
Thurs - Fri: 10:00 am - 8:00 pm
Sat: 10:00 am - 6:00 pm
Sun: 12:00 pm - 5:00 pm

Additional Website:
Visit our other website
Comments:

Look inside >

COMMON REDPOLL
Click on "OPEN ARTICLE" to read our article about Common Redpolls in the Nov/Dec '11 BirdWatcher's Digest

APRIL NATURE HAPPENINGS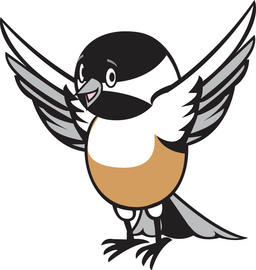 April 11: Full Moon
April 26: New Moon
View the Current Moon Phase below.
Ruby-throated Hummingbirds have reached the Carolinas. Hummingbirds will start arriving early next month. Follow their progress on hummingbirds.net.
Continue to listen for courtship calls of Black-capped Chickadees, Northern Cardinals, and Tufted Titmice.
Female Red-winged Blackbirds become more numerous.
If you haven't already, clean out bluebird and other nest boxes.
Watch for native sparrows like Song Sparrows and Fox Sparrows feeding beneath birdfeeders and shrubs.
Bluebird mating starts - watch for them checking out nestboxes. Start offering live mealworms now!
Courtship activities start for the White-breasted Nuthatch, Northern Cardinal, Blue Jay and Downy Woodpecker.
Common Grackles are returning and may dominate feeders. Stop in the shop for possible solutions.
American Tree Sparrows depart; Chipping Sparrows arrive.
Hooded Mergansers, Gray Catbirds, Barn Swallows, Eastern Phoebe, Yellow-bellied Sapsuckers, Hermit Thrushes and loons return.
Black Cherry in bloom.
Adult deer ticks become active in early April.
Skunks are digging for grubs.
Coyote pups are born between now and May.
Towhees, thrashers, wrens, Barn Swallows, Chimney Swifts return this month.
Wood Ducks are nesting.
Flowering Dogwoods and Daffodils begin blooming.
Rhododendron bushes begin blooming in early April.
Shadbush blooms this month.
Black Bears emerge from their dens.
April 22: Earth Day http://www.earthday.org/
April 28: Arbor Day http://www.arborday.org
Eastern Chipmunks emerge.
This month, Jupiter remains bright and we'll get our best view of Mars late in the month. Check out Space.com's guide to the bright planets in April.The best view of this month's Lyrid Meteor Shower will come before dawn on April 22. Check out EarthSky.org's Lyrids Meteor Guide.
Print this page and hang it on your fridge to refer to all month long!
Current Moon Phase