Saratoga Springs, New York
Lois Geshiwlm
Nancy Castillo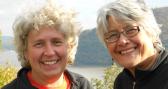 We're passionate about birds and nature. That's why we opened a Wild Birds Unlimited Nature Shop in our community.
Saratoga Springs, New York
THE SHOPPES AT WILTON
Next to TJMaxx,
3084 Route 50, Suite 1
Saratoga Springs, NY 12866
Phone: (518) 226-0071
Fax: (518) 226-0253
Email: Send Message
Store Hours:
Mon - Wed: 10:00 am - 6:00 pm
Thurs - Fri: 10:00 am - 8:00 pm
Sat: 10:00 am - 6:00 pm
Sun: 12:00 pm - 5:00 pm

Additional Website:
Visit our other website
Comments:

BECOME A WBU PEEP!
Plus a Bonus Offer for Joining
Look inside >

COMMON REDPOLL
Click on "OPEN ARTICLE" to read our article about Common Redpolls in the Nov/Dec '11 BirdWatcher's Digest

MARCH NATURE HAPPENINGS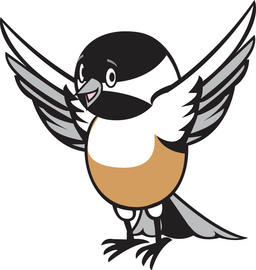 March 12: Full Moon
March 27: New Moon
View the Current Moon Phase below.
March 11: When you go to sleep tonight, spring your clocks AHEAD one hour!
Daylight Savings Time starts on March 12 at 2:00am.
March 20: Spring Equinox
Watch for fireballs around the time of the Spring Equinox
Project Feeder Watch starts and extends until April, www.birds.cornell.edu/pfw
Ruby-throated Hummingbirds have started arriving on the Gulf Coast. We still have to wait two more months to see them but follow their progress on hummingbirds.net.
Maple syrup sugaring season. Watch for local Maple Syrup festivals!
Listen for courtship calls of Black-capped Chickadees, Northern Cardinals, and Tufted Titmice.
Male Red-winged Blackbirds return. Females will return later in the month.
If you haven't already, clean out bluebird and other nest boxes.
Song Sparrows can be seen feeding on the ground.
Barred Owl and Screech Owl mating seasons.
Bluebirds become more widespread and begin mating late in month. Make sure bluebird houses are up!
Courtship activities start for the White-breasted Nuthatch, Northern Cardinal, Blue Jay and Downy Woodpecker.
Wild Turkeys begin gobbling with males strutting and looking for mates.
Inspect trees for Gypsy Moths on hardwood trees and remove any that you may find.
March is a great month for watching waterfowl. A nice pair of binoculars will enhance enjoyment.
Tree Swallows and Common Grackles return.
Eastern Chipmunks emerge.
This month, the four bright planets in the evening sky are Mercury, Venus, Mars, and Jupiter. Check out EarthSky.org's Guide to the planets visible during March.
Print this page and hang it on your fridge to refer to all month long!
Current Moon Phase