Saratoga Springs, New York
Lois Geshiwlm
Nancy Castillo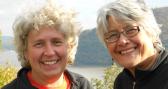 We're passionate about birds and nature. That's why we opened a Wild Birds Unlimited Nature Shop in our community.
Saratoga Springs, New York
THE SHOPPES AT WILTON
Next to TJMaxx,
3084 Route 50, Suite 1
Saratoga Springs, NY 12866
Phone: (518) 226-0071
Fax: (518) 226-0253
Email: Send Message
Store Hours:
Mon - Wed: 10:00 am - 6:00 pm
Thurs - Fri: 10:00 am - 8:00 pm
Sat: 10:00 am - 6:00 pm
Sun: 12:00 pm - 5:00 pm

Additional Website:
Visit our other website
Comments:

Look inside >

COMMON REDPOLL
Click on "OPEN ARTICLE" to read our article about Common Redpolls in the Nov/Dec '11 BirdWatcher's Digest

JULY NATURE HAPPENINGS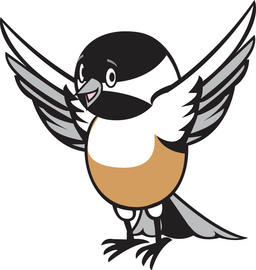 July 9: Full Moon
July 23: New Moon
View the Current Moon Phase below.
July 28-29: Peak of Delta Aquarid meteor shower, though visible from July 12 to August 23.
Check out the 4 planets visible in July.
Hummingbird and Oriole nectar recipes available on our website
Watch and listen for fledglings of many of our favorite feeder birds: woodpeckers, chickadees, nuthatches, titmice, cardinals, juncos, and jays.
Breeding activity begins for American Goldfinches.
Joe-Pye Weed, Canada Lily, bee-balm, coneflower, Daylilies and Black-eyed Susan are in bloom.
Blueberry and raspberry picking season starts mid-month.
Fireflies become abundant this month.
Katydids start calling late in the month.
Praying Mantis begin appearing in the yard.
Thistle plants begin to seed; goldfinches gather thistledown for nesting material.
Mallards and Wood Ducks molt into "eclipse" plumage and are unable to fly for several weeks.
Blackbirds begin to flock and appear at feeders.
You'll see female hummingbirds less as they alone tend to the nest.
Listen for the feeding screeches of young Barred and Great Horned Owls.
Fawns begin traveling with adult females.
Butterfly milkweed in bloom – look for Monarch butterfly adults, eggs and larva.
Print this page and hang it on your fridge to refer to all month long!
Current Moon Phase