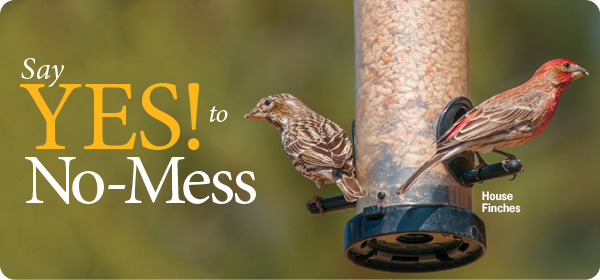 No Shells. 100% Edible.
Our unique No-Mess Blend is a tidy feeding solution that is perfect for attracting a wide variety of birds. It features seeds without shells and is especially great near flower beds, patios and decks. Birds that have difficulty opening seeds, like bluebirds and wrens, are commonly attracted to No-Mess.
Juncos are busy and they love our No-Mess blends!
Pound for pound, our No-Mess blends are the best value because you do not pay for uneaten seed waste.
LEARN MORE REASONS TO USE NO-MESS BLENDS.