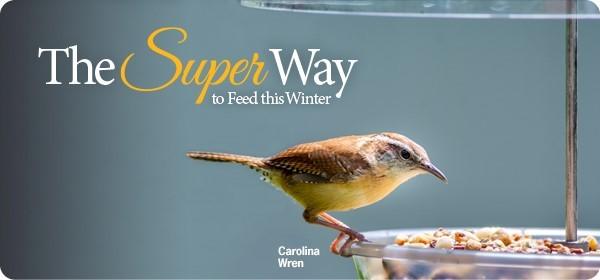 Ever wonder what it takes for wild birds to survive the winter season? They can't just turn up the thermostat or throw on an extra blanket! And even when temperatures are milder, it takes a lot of energy to make it through long winter nights.
You can help! Offer our new Winter SuperBlend™ Seed and Winter SuperBlend Cylinder, available only at Wild Birds Unlimited. It provides a super-boost of energy and fat essential for winter survival.
• Our highest fat seed blend and cylinder
• Packed full of sunflower chips, pecans, peanuts, tree nuts, Bark Butter Bits and safflower
Shop our store to learn how you can be "seasonally savvy" and help the birds this coming winter season.