Saratoga Springs, New York
3084 Route 50, Suite 1
Saratoga Springs, NY 12866
The Shoppes at Wilton, Next to TJMaxx

(518) 226-0071
Open Today Until 5:00 pm
| | |
| --- | --- |
| Monday | 10:00 am - 6:00 pm |
| Tuesday | 10:00 am - 6:00 pm |
| Wednesday | 10:00 am - 6:00 pm |
| Thursday | 10:00 am - 8:00 pm |
| Friday | 10:00 am - 8:00 pm |
| Saturday | 10:00 am - 6:00 pm |
| Sunday | 12:00 pm - 5:00 pm |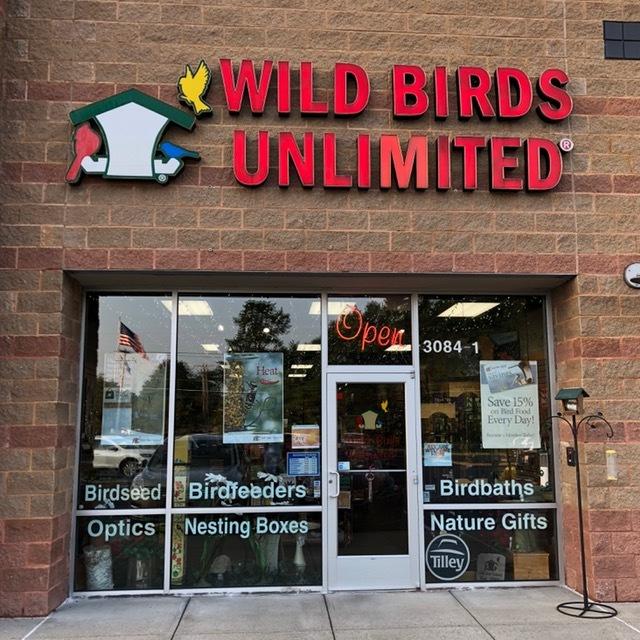 Lois Geshiwlm & Nancy Castillo Franchise Store Owners
View Our Store Site

Try Our Pagoda High Perch Hummingbird Feeder
The Pagoda High Perch Hummingbird Feeder is perfect for attracting hummingbirds and gives a fresh, decorative flair to any yard. The feeder has four feeding ports and 8 oz. capacity. It also has nectar guard tips and a small hook that attaches below the feeder so you can hang multiple hummingbird feeders.
Other Products to Help Attract Hummingbirds
Hummingbird Bundle: Buy any WBU-brand hanging hummingbird feeder and get a bundle of accessories for 25% off! Includes Rain/Shine Guard, Port Cleaning Brush, Nectar Port Guards (against bees/wasps), and a Cleaning Swab. It's a great deal!
WBU Hummingbird Nectar: Hummingbirds love the sweet things in life! Sweet nectar, that is. Our Hummingbird & Nectar provides the calories these birds need.
Hummingbird Swing: Hummingbirds love to perch between visits to your feeder. Give them a place to rest and you'll enjoy longer views of these aerial acrobats.
Stop in the store for everything you need to attract hummingbirds to your yard.
---