Saratoga Springs, New York
3084 Route 50, Suite 1
Saratoga Springs, NY 12866
The Shoppes at Wilton, Next to TJMaxx

(518) 226-0071
Open Today Until 6:00 pm
| | |
| --- | --- |
| Monday | 10:00 am - 6:00 pm |
| Tuesday | 10:00 am - 6:00 pm |
| Wednesday | 10:00 am - 6:00 pm |
| Thursday | 10:00 am - 8:00 pm |
| Friday | 10:00 am - 8:00 pm |
| Saturday | 10:00 am - 6:00 pm |
| Sunday | 12:00 pm - 5:00 pm |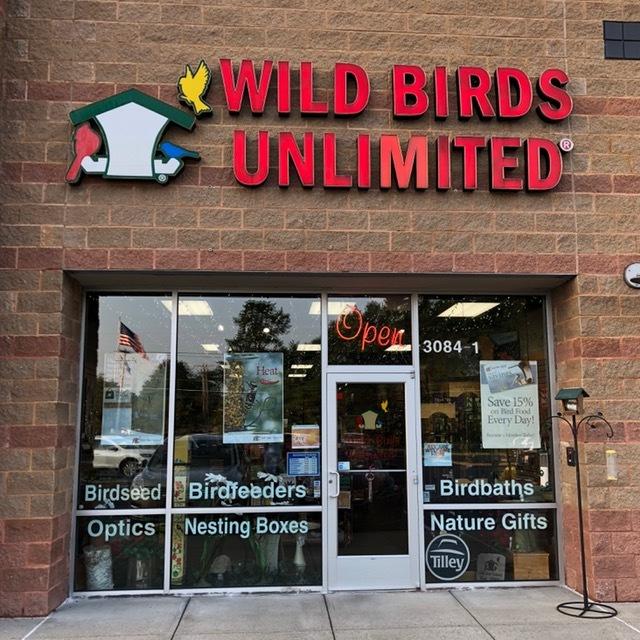 Lois Geshiwlm & Nancy Castillo Franchise Store Owners
View Our Store Site

Offer MORE Feeders filled with a Variety of Foods to Attract MORE Birds!
WBU Seed Blends: We offer a variety of seed blends selected by US for the birds in OUR area. Our blends contain no fillers - just foods your birds will love!
No-Mess Foods: No-Mess foods attract a bigger variety of birds, including birds that won't eat seeds with shells. That includes bluebirds, wrens, catbirds, and more! Add No-Mess foods to your offereings.
Bark Butter: No bird food attracts more species of birds than Bark Butter®, a spreadable suet that can be easily smeared on tree bark or a Bark Butter Feeder.
Hot Pepper Foods: A wide variety of birds will enjoy dining on our Hot Pepper Seed and Suet Cylinders, Stackables, suet and Bark Butter Bits. Squirrels?? Not so much.
---