Saratoga Springs, New York
3084 Route 50, Suite 1
Saratoga Springs, NY 12866
The Shoppes at Wilton, Next to TJMaxx

(518) 226-0071
Serving You Today Until 5:00 pm
| | |
| --- | --- |
| Monday | 10:00 am - 6:00 pm |
| Tuesday | 10:00 am - 6:00 pm |
| Wednesday | 10:00 am - 6:00 pm |
| Thursday | 10:00 am - 6:00 pm |
| Friday | 10:00 am - 6:00 pm |
| Saturday | 10:00 am - 6:00 pm |
| Sunday | 12:00 pm - 5:00 pm |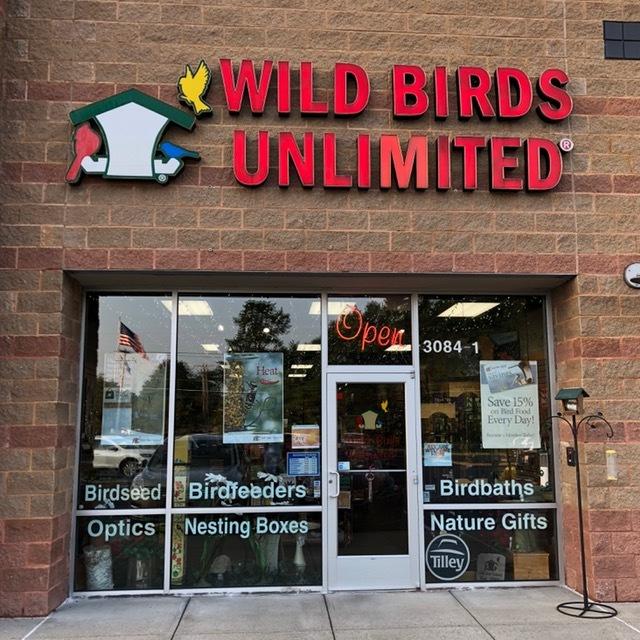 Lois Geshiwlm & Nancy Castillo Franchise Store Owners
View Our Store Site
Wild Birds Unlimited Open for Safe In-Store Shopping
To say that the last couple months have been unusual would be an understatement. Throughout this time, we were happy to be able to serve hundreds of you with home deliveries or remote pick-ups, followed by call-ahead curbside. We sincerely appreciate your support of our locally-owned small business.
We are thrilled to announce that our showroom is open once again for in-store shopping. We can't wait to see your smiling face in person once again, even if is with a mask on!!
We want you to know that our top priority will be to provide a safe environment for you and for our staff. For the foreseeable future, a few things will be different in the store and we appreciate your patience as we adjust to this new normal.
What to Expect
Masks will be required of all, staff and customers alike..

If you don't have a mask, we will provide a disposable one free of charge.
If you'd prefer not to wear a mask, we can provide curbside service.

Maintain social distance in store.
Maximum 6 customers (individuals) in store. We appreciate your patience if you are asked to wait until other customers complete their shopping.
Please take advantage of the hand sanitizers provided at the door and at our registers.
We strongly prefer the use of credit cards to reduce the handling of cash and checks. Our credit card machine requires no signature and accepts Apple Pay and wireless cards.
Feeders for repair must be fully sanitized before bringing in for repair. We are having difficulty getting repair parts so turnaround time for repairs may be extended.
If you're not yet comfortable shopping in-store, you can keep your feeders filled by calling 518-226-0071 to arrange a call-ahead curbside pick-up time. We just need 15-20 minutes to prepare your order.
We welcome you back and look forward to seeing you soon. We'll be looking for those smiling eyes!
Sincerely,
Lois and Nancy and the entire staff of Wild Birds Unlimited
---