Saratoga Springs, New York
3084 Route 50, Suite 1
Saratoga Springs, NY 12866
The Shoppes at Wilton, Next to TJMaxx

(518) 226-0071
Serving You Today Until 6:00 pm
| | |
| --- | --- |
| Monday | 10:00 am - 6:00 pm |
| Tuesday | 10:00 am - 6:00 pm |
| Wednesday | 10:00 am - 6:00 pm |
| Thursday | 10:00 am - 6:00 pm |
| Friday | 10:00 am - 6:00 pm |
| Saturday | 10:00 am - 6:00 pm |
| Sunday | 12:00 pm - 5:00 pm |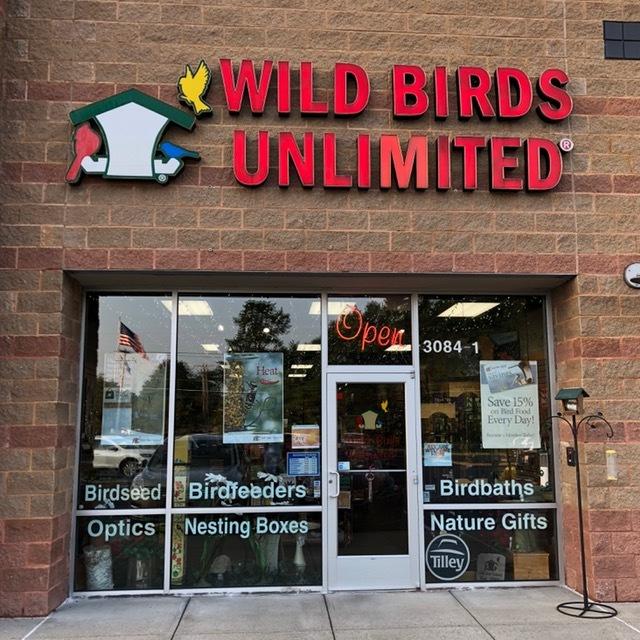 Lois Geshiwlm & Nancy Castillo Franchise Store Owners
View Our Store Site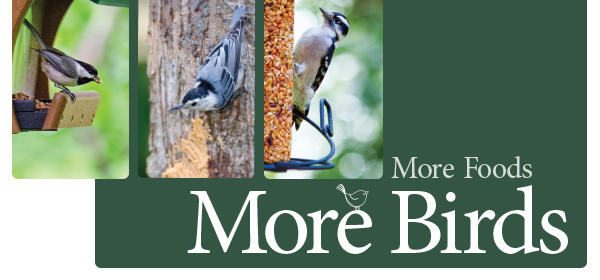 Offer a Variety of Foods to Attract a Variety of Birds
From our exclusive seed blends and suets and Bark Butter products to nectar and insects, we offer a variety of foods to help you attract the widest variety of birds to your yard. All of our foods feature the highest quality ingredients, so you can be sure you're offering the best to your backyard dinner guests.
Stop in today to select a NEW variety of bird food to add to your bird feeding station!
---
About the bird deaths in nearby states
Here is a link to an article about the bird deaths occurring in a number of states. We provide our summary of the article and add our local take on the issue.
https://www.sciencemag.org/news/2021/07/songbirds-are-mysteriously-dying-across-eastern-us-scientists-are-scrambling-find-out
- In May, a large die-off of birds was first recognized in and around Washington, D.C.
- Researchers have documented hundreds of cases in at least a dozen species of birds in nine eastern and midwestern states.
- State, federal, and academic scientists are hunting for clues to a cause.
- Last week, it was reported that studies have ruled out a number of agents known to cause mass mortality in birds, including Salmonella bacteria, several families of viruses, and Trichomonas parasites, though what IS causing it is still unknown.
- The cicada emergence was suspected but has also been eliminated as a cause.
- Most cases involve just four species—common grackles, blue jays, American robins, and European starlings.
- Young birds appear to be especially susceptible.
- The outbreak doesn't appear to pose a serious threat to bird populations.
- Officials in several states indicate there are signs that the outbreak might be easing.
LOCALLY
We have not heard of occurrences in our area, either from the authorities or from our customers.
As always, you can help stem the spread of disease with good bird feeder maintenance:
- Clean bird feeders regularly with a weak bleach solution (1 part bleach to 9 parts water).
- Ensure that the food in bird feeders loose and dry. Discard of spoiled seed in the trash.
- Regularly rake up debris from beneath your bird feeders and discard in the trash.
- Occasionally (we do it spring and fall) move bird feeding set-ups. Even just a couple feet or more can help.
- Change the water in your bird bath frequently, scrubbing the dish clean before refilling. A weak bleach solution can also be used to clean a bird bath bowl.
---
Wild Birds Unlimited Mask Policy
We want you to know that our top priority will be to provide a safe environment for you and for our staff.
Masks are optional if you are fully vaccinated.
Masks are MANDATORY if you are NOT fully vaccinated. This is on the honor system. Thank you for your cooperation.
Please help us maintain a safe physical distance in store.
Please take advantage of the hand sanitizers provided near our registers.
We have upgraded our HVAC air filters beyond what is recommended in a store our size.
You can try out binoculars and spotting scopes using gloves (provided). Optics are sanitized after every contact so you are safe to shop for a new pair.
Feeders for repair must be fully sanitized before bringing in for repair. Please note we are experiencing significant delays in getting repair parts from vendors so turnaround time for repairs may be extended to well beyond 1 month.
---