Saratoga Springs, New York
3084 Route 50, Suite 1
Saratoga Springs, NY 12866
The Shoppes at Wilton, Next to TJMaxx

(518) 226-0071
Open Today Until 5:00 pm
| | |
| --- | --- |
| Monday | 10:00 am - 6:00 pm |
| Tuesday | 10:00 am - 6:00 pm |
| Wednesday | 10:00 am - 6:00 pm |
| Thursday | 10:00 am - 8:00 pm |
| Friday | 10:00 am - 8:00 pm |
| Saturday | 10:00 am - 6:00 pm |
| Sunday | 12:00 pm - 5:00 pm |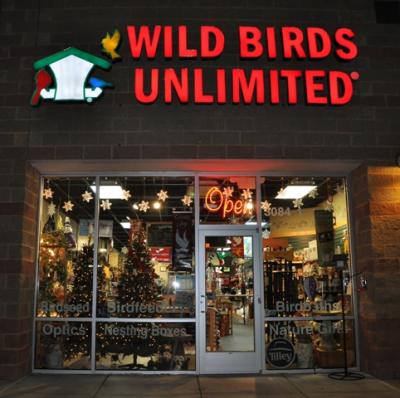 Lois Geshiwlm & Nancy Castillo Franchise Store Owners
View Our Store Site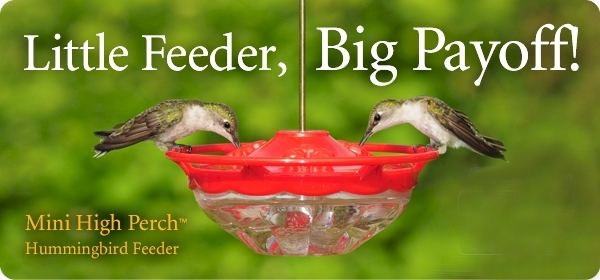 We think the absolute BEST hummingbird feeder to put out early in the season is the WBU Mini High Perch™ Hummingbird Feeder. It may look little, but the payoff is big when it comes to feeding the hummingbirds in your yard.
Holding only 4 ounces, it is the perfect feeder for early season (and late season) hummingbird feeding. You'll waste less nectar while still providing a source of quality nectar for migrating hummingbirds. Hang it under our bright red weather guard to make your offering stand out.
During the thick of the hummingbird season, the mini comes in handy when you want to hang multiple feeders (we have 4 minis out at the peak of hummingbird season). Spread them throughout your yard which will encourage more hummingbirds to visit and keep bullies at bay. Hummingbirds, particularly adult males, can be very feisty and aggressive when defending their territories.
Because it holds only 4 ounces, it empties more frequently, but here's the payoff: because you fill the mini with FRESH nectar more often, you'll get MORE hummingbird visits! Hummingbirds seek out the highest quality nectar sources they can find and a freshly filled feeder provides exactly that!
Hummingbirds are busy and right now is the perfect time to add a new feeder or two to your yard!
---