Wild Birds Unlimited
Saratoga Springs NY
Binocular and Spotting Scope Department
The Best Selection of Mid-Priced and High-End Binoculars and Spotting Scopes in the Region
To choose the spotting scope or binoculars that are right for you, you need to try them, to hold them, and to look through them. And you need to have your questions answered by knowledgeable staff.
Here's what you get when you shop for optics at Wild Birds Unlimited - Saratoga Springs:
One of the best selections of optics in northeastern New York.
A chance to try them out in the store. Binoculars and scopes are sanitized after each handling.
Knowledgeable staff to help you choose the right binocular or scope.
Our Binocular Line-up
FULL SIZED BINOCULARS
42mm objective lens
8x - 10x magnification
An 8x42 binocular remains the most versatile all-purpose optical instrument for birding. The larger objective lens will provide the sharpest and brightest image. Full size binoculars will generally be a little larger and heavier.
See our FULL SIZED BINOCULAR Line-up
MID SIZED BINOCULARS
30 - 36mm objective lens
8x - 9x magnification
8x binoculars work well in a variety of situations. Mid sized binoculars have small objective lens, but will still provide a nice, bright image. They will generally be smaller in size and weigh less than full-size binoculars.
See our MID SIZED BINOCULAR Line-up
COMPACT BINOCULARS
25 - 28mm objective lens
8x - 10x magnification
Advances in technology have upgraded the performance of today's compacts. With increased glass quality and improved optical coatings, newer compacts will deliver a bright, sharp view under normal daytime conditions. Having a compact to carry in your pocket will guarantee you are never caught without binoculars for unexpected nature encounters.
See our COMPACT BINOCULAR Line-up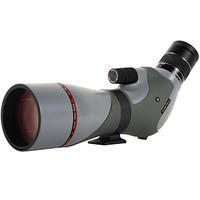 SPOTTING SCOPES
Our spotting scopes have magnifications that reach up to 60 power and objective lenses as big as 85mm ensuring exciting details for the hunter, birdwatcher, astronomer, or naturalist. And for those that want portability, we have the perfect travel scope or mini scope. From basic observation to phonecoping, spotting scopes bring years of enjoyment.
See our SPOTTING SCOPE Line-up



Let us help you select the perfect Binocular or Spotting Scope!