Customer / Facebook Fan
PIC of the YEAR and PIC of the MONTH - 2012
This page celebrates the best images submitted to us by our customers during 2012.
2012 PIC of the YEAR
Our customers chose this Baltimore Oriole
taken by Mary Foss Bullard as our 2012 PIC of the YEAR.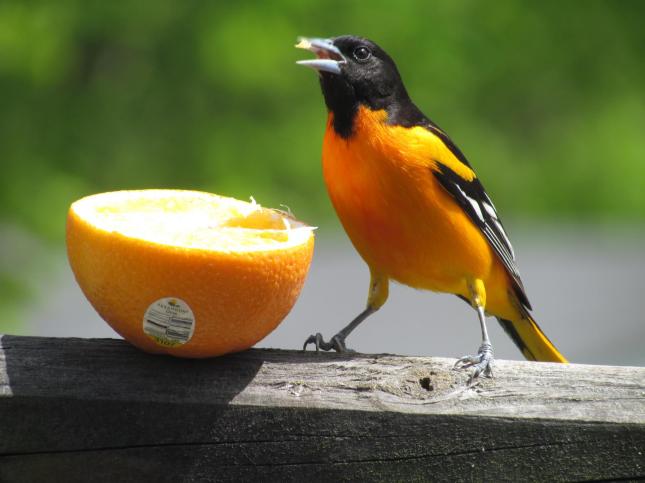 Congratulations Mary!
Mary won a $25 Gift Card for use in our shop. And congratulations to all our finalists, pictured below in our PIC of the MONTH section. Be sure to submit your images to us via email or on our Facebook Page.
2012 PIC of the MONTH
MAY



MARY FOSS BULLARD
Baltimore Oriole

JUNE


ELLEN PEMRICK
Eastern Phoebe nestlings

JULY


JOHN RICHICHI
Common Loons

AUGUST

SANDY DEWEY SULLIVAN
Ruby-throated Hummingbird

SEPTEMBER

MAGGIE VAN ZANDT
Ruby-throated Hummingbird

OCTOBER


KATHY & PAUL PACCO
Pine Siskin at WBU Window Feeder

NOVEMBER

DE RONDA HASTINGS
Northern Cardinal

DECEMBER


ROBERTA REEVES
Snow Goose
Note: We started our PIC of the Week/Month mid-year. In 2013, we will have PIC of the Month for all 12 months.