November Nature Happenings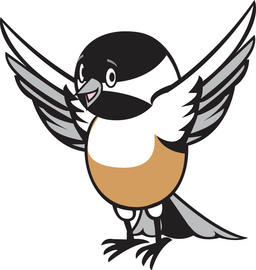 November 12: Full Moon
November 26: New Moon
Project Feeder Watch starts and extends until April, www.birds.cornell.edu/pfw
Queen bees prepare their winter hibernation spots.
Watch for native sparrows like Fox Sparrow and American Tree Sparrow.
Dark-eyed Juncos continue to move to lower elevations.
Black Bears go into hibernation.
Chipmunks hibernate.
Feeders get busier as the month progresses.
Birds are caching foods, storing a supply for use during short winter days.
Late-migrating raptors, such as Rough-legged and Red-tailed Hawks, can be seen.
Open water may become important with an early freeze. Put up heated bird baths for a winter water source.
Some Canada Geese migrate. Listen and watch for their V-shaped flocks in the sky.
Witch Hazel is the last plant to bloom this year.
Bittersweet berries turn orange this month.
Wasps leave paper nests in search of warmer homes.
Robins and Cedar Waxwings are feeding on berry-covered trees and shrubs.
Peak of deer breeding season. Use caution while driving.
Print this page and hang it on your fridge to refer to all month long!
Current Moon Phase