September Nature Happenings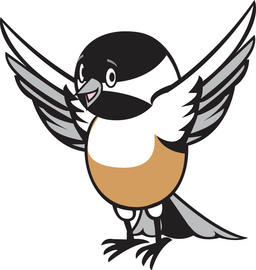 October 5: Full Moon
October 19: New Moon
View the Current Moon Phase below.
If you'd like, keep a small hummingbird feeder up "just in case". Remember to keep nectar fresh!!
October 7-8: Draconid Meteor Shower. Watch at nightfall and early evening.
October 21: Orionid Meteor Shower. Best viewing before dawn.
Saturn is the only planet visible after nightfall. Check out the October Guide to the Bright Planets.
Juncos return to lower elevations.
Wood Thrush, Hooded Mergansers, swallows and Chipping Sparrows depart.
Watch for migrating hawks and Turkey Vultures.
White-throated Sparrows become common at and beneath feeders.
Blackbird flocks number in the thousands as grackles, cowbirds and redwing blackbirds migrate.
Milkweed pods burst open, spreading their fluffy seeded parachutes.
Autumn colors peak.
Chipmunks start hibernating in underground burrows.
American Tree Sparrows return to feeders and yards late this month.
Most Wood Ducks migrate south this month. A few stay to over winter.
Waterfowl migration peaks during October.
Beavers are very active in the evenings while caching a winter supply of food.
American Goldfinches can be seen feeding on catkins of birch trees and spent blooms of coneflowers.
Print this page and hang it on your fridge to refer to all month long!
Current Moon Phase