August Nature Happenings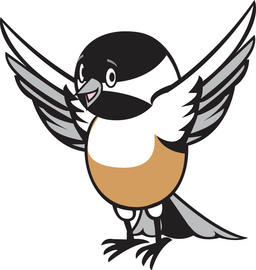 August 15: Full Moon
August 30: New Moon
View the Current Moon Phase below.
Breeding activity continues for American Goldfinches and Cedar Waxwings.
Hummingbird activity at birdfeeders peaks in August. It can be a busy time at hummingbird feeders so keep them clean and the nectar fresh.
August is the last full month to enjoy hummingbirds before they migrate in September.
Turtle eggs hatch.
Fall warbler migration begins.
Flocks of nighthawks can be seen late in the month.
It's a good time to plant grass seed - germination is better in the fall due to warm soil and reduced weed problems.
Newly-planted trees over 6' should be staked to prevent top from bending in harsh winter. Pine bark mulch also helps protect roots.
American Goldfinches finish nesting late this month. Watch for the wing quiver and listen for the begging calls of the young birds.
Mark open garden spots with rocks to help place new flowering bulbs.
Phlox, Asters and Goldenrod begin to bloom in August and last until September.
Most Chimney Swifts and Purple Martins are gone by end of month.
Perseids Meteor shower occurs mid-month.
Print this page and hang it on your fridge to refer to all month long!
Current Moon Phase