December Nature Happenings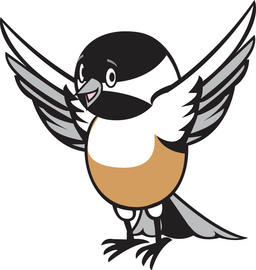 Project Feeder Watch continues and extends until April, www.birds.cornell.edu/pfw
December 7: New Moon
December 22: Full Moon
View the Current Moon Phase below.
Winter finches may be present at birdfeeders this winter. Watch for Pine Siskins, Common Redpolls, and Evening Grosbeaks.
Dark-eyed Juncos and White-throated Sparrows become common at feeders.
Dec. 21: Winter Solstice - the sun is at its lowest point in the sky. The shortest day of the year and marks the beginning of winter.
Christmas Bird Counts this month, birds.audubon.org/christmas-bird-count
Watch for Sharp-shinned and Cooper's Hawks hunting for birds in your backyard.
Hibernating mammals have disappeared by now.
Chipmunks, skunks, opossums and raccoons may still be active.
Keep water open for the birds with a heated birdbath or birdbath heater.
Great Horned Owls are pairing up this month – listen for their "who" calls.
Decorate a tree for the birds. Pick a tree in the yard and decorate with edible ornaments for your feathered friends.
Print this page and hang it on your fridge to refer to all month long!
Current Moon Phase