March Nature Happenings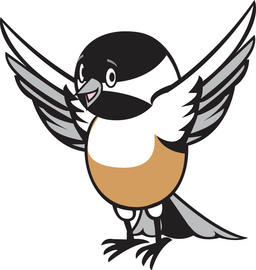 March 1: Full Moon
March 17: New Moon
March 31: Full Moon - our 2nd this month!
View the Current Moon Phase below.
Project Feeder Watch starts and extends until April
Dark-eyed Juncos are still busy feeding on the ground and at tray feeders. Include millet in their offerings, like No-Mess Blend or Deluxe Blend
Offer lots of high protein and high fat foods to help birds survive late winter conditions.
Through late March is a difficult time for birds; providing food and an open source of water is important.
Ruby-throated Hummingbirds have started arriving on the Gulf Coast. We still have to wait two more months to see them but follow their progress on hummingbirds.net.
Project FeederWatch continues.
Song Sparrows can be seen feeding on the ground.
Barred Owl and Screech Owl mating seasons.
Bluebirds become more widespread and begin mating. Make sure bluebird houses are up!
Courtship activities start for the White-breasted Nuthatch, Northern Cardinal, Blue Jay and Downy Woodpecker.
Wild Turkeys begin gobbling with males strutting and looking for mates.
March is a great month for watching waterfowl. A nice pair of binoculars will enhance enjoyment.
Tree Swallows, Red-winged Blackbirds and Common Grackles return. Watch for female blackbirds mid-month.
Eastern Chipmunks emerge.
Sunday March 11 Daylight Saving Time begins - Spring forward!
Tuesday March 20 Vernal Equinox, the first day of Spring
Listen for the Black-capped Chickadee mating call.
Print this page and hang it on your fridge to refer to all month long!
Current Moon Phase